Accessibility
The stations
Level access, elevators and Braille control panels indicating the different levels served.
Tactile paving strips inform visually impaired or blind people of their proximity to the platform edge.
Information terminals visually indicate the waiting time for the next two Rhônexpress trains. In addition, in the event of disturbances, audio messages may also be broadcast on stations.
The trains
Easy access for people in wheelchairs or with pushchairs
On board, 70% of the surface area of the train is located at platform level
Audible beep and flashing light above each door to signal the closing of the doors. For your safety, do not go through the doors as soon as you see these signals
Specific spaces with a support bar allow wheelchair users to stabilise themselves while moving. A seat belt is also provided to hold the chair in place
An illuminated banner and audio messages announce the names of the next stations as well as the direction of travel
Dogs trained to assist blind people and people with reduced mobility are accepted on board Rhônexpress.
Rhônexpress attendants
A Rhônexpress attendant is systematically present on board each train. They can intervene to facilitate your trip and assist in case of problems.
At the SNCF - Lyon Part-Dieu train station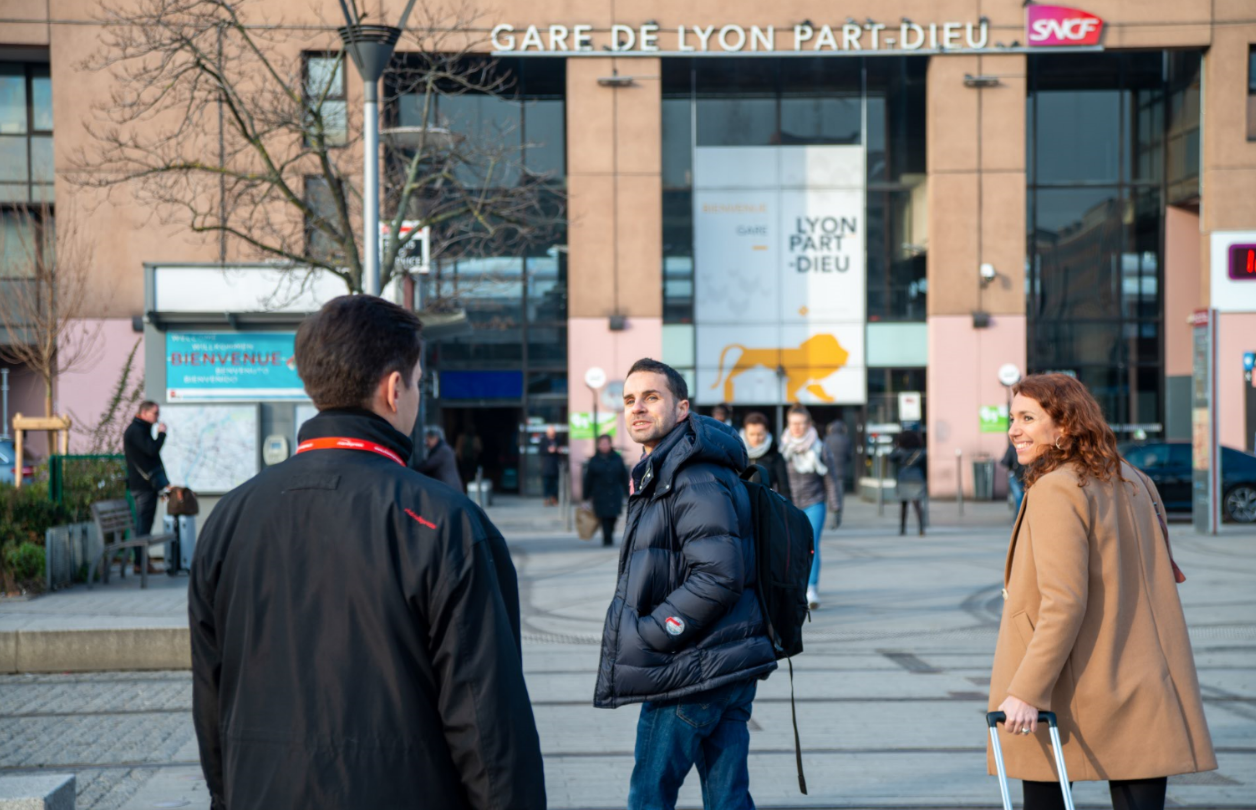 The SNCF provides assistance services for people with reduced mobility
To simplify all your travelling, remember to book:
Accès Plus for your national and international travel. For more information about Accès Plus: click here.
Accès TER on regional networks. For more information on Accès TER: click here.
Accès Plus Transilien in Île de France. More information on Accès Plus Transilien: click here.
These assistance services are free of charge (passengers must be in possession of a valid ticket). They allow you to:
find out about the accessibility of stations and trains
book and organise your assistance service from the station to your train seat for stations open to these services
At Lyon-Saint Exupéry Airport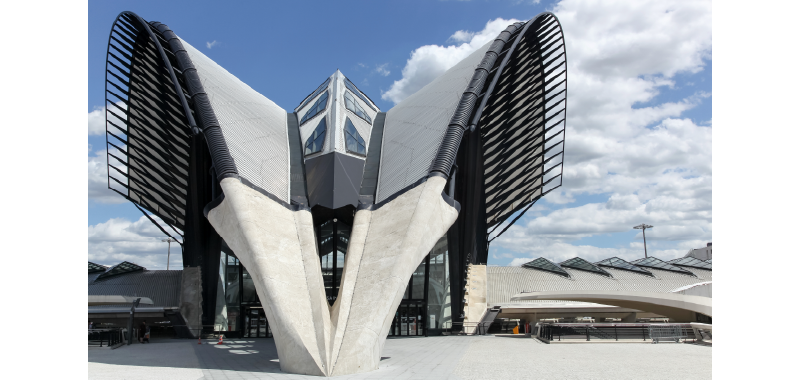 You can benefit from assistance upon arrival at Lyon - Saint Exupéry Airport if you are arriving or going to take a flight. To do this, you must inform your airline company when you book your flight (possibly through your travel agency) at least 48 hours before departure. Click here for more information about this service at Lyon Saint Exupéry Airport
As soon as you board the Rhônexpress service, introduce yourself to the attendant who will contact the PMR (Persons with Reduced Mobility) reception area at the airport. A person will meet you directly on the Rhônexpress platform at the airport and help you to reach your check-in counter.
The maximum waiting time after calling the attendant is 20 minutes if you have booked an assistance request with your airline, or 45 minutes for a non-reserved request.
Please note that the companion of a person with reduced mobility, with a degree of disability of more than 80%, travels free of charge on board Rhônexpress upon presentation of the supporting card.