Lyon Saint-Exupéry Airport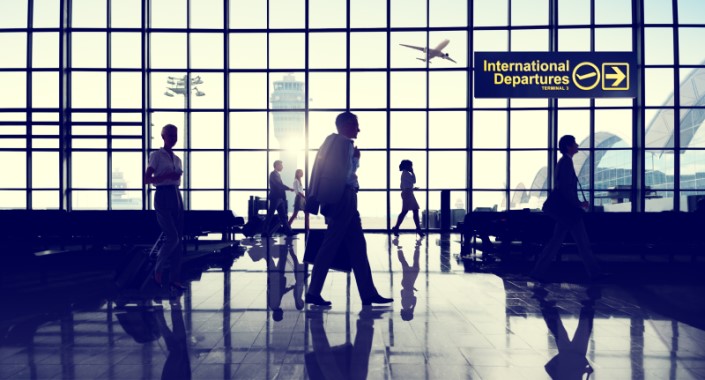 Get to know Lyon Saint-Exupéry Airport better: an airport that is easily accessible from Lyon, offering many destinations and a pleasant shopping experience for its visitors!
Lyon-Saint Exupéry airport, a major location!
Inaugurated in April 1975, Lyon Saint-Exupéry Airport has been constantly improving its reception capacity, the quality of its services and the ease and speed of its connections with the city of Lyon ever since. A second runway built in 1992, a TGV station opened in 1994, Terminal 1 extended, ... the Lyon hub's dynamics are still in full swing, for both leisure and business customers alike, with low-cost flights like those of conventional airlines. As France's second largest regional airport for commercial aviation, it saw more than ten million passengers pass through its corridors in 2017.
The architecture of the Lyon-Saint Exupéry airport building, a bird in flight
Lyon airport is particularly renowned for the impressive architecture of the train station that serves it. Designed by the Spanish architect Santiago Calatrava Valls and the SNCF station design office, the structure is made of reinforced concrete and is covered with a glass and steel roof. The whole structure is monumental and is often seen as a bird taking flight. An alliance of raw materials and light, this entry point to Lyon-Saint Exupéry airport is an architectural curiosity that is worth the trip alone!
Domestic and international flights that connect Lyon to a large number of destinations
Lyon Airport is a national and international airport with 46 airlines stopping on its runways. With 120 direct destinations and the opening of 27 new routes in 2018, the cities served are as much French as they are foreign, allowing passengers to travel to Europe, Africa, America, Asia, the Caribbean and Oceania. With its role as a platform for wanderlust, the airport has moreover created a community of ambassadors who recount their travel experiences according to predefined themes, giving Lyon's globetrotters new inspiration.
In addition to its tourist clientele, Lyon-Saint Exupéry airport also caters to the business men and women who visit it, offering them various professional services such as connected workspaces, meeting room rental, and even event services. A guided tour of the airport while taking your team to a meeting? Worry not, this is but one of the many possibilities the airport offers.
A convenient airport access zone in Lyon
Located about 25 km from Lyon, Saint Exupéry airport has taken particular care to ensure easy access so that everyone can get to and from the airport area as easily as possible.
The Lyon airport train station directly links the main cities of France. It comprises five trench tracks: the two central tracks are isolated in the "tube 300" and are used by trains that can travel at full speed (300 km/h), while the three side tracks serve the two platforms on either side of the central tube.
Supervised car parks allow you to leave your car near the terminals.
Finally, the Rhônexpress rail link has its own platform to serve downtown Lyon in less than half an hour.
Shopping & services before flying from Lyon
Finally, the airport's waiting area has been wholly designed to meet all passengers' needs before their flight: the benefits of a Duty-Free shop, newspapers and books for sale, cafés and restaurants, pharmacies, shower services, spirituality centres, hotels... The shopping and relaxation area of the new Terminal 1B has more than 10 shopping and restaurant chains covering more than 10,000 m2. At the entrance to Terminal 2, the shopping area gives its visitors a new shopping opportunity. In short, throughout the 3 terminals there is plenty with which to occupy your time depending on your wants and interests!
Ease of access, a link with Lyon city centre by 29 minutes, architectural curiosity, services for both leisure individuals and professionals, international influence... Lyon-Saint Exupéry airport has all the right reasons to stop off between its wings!