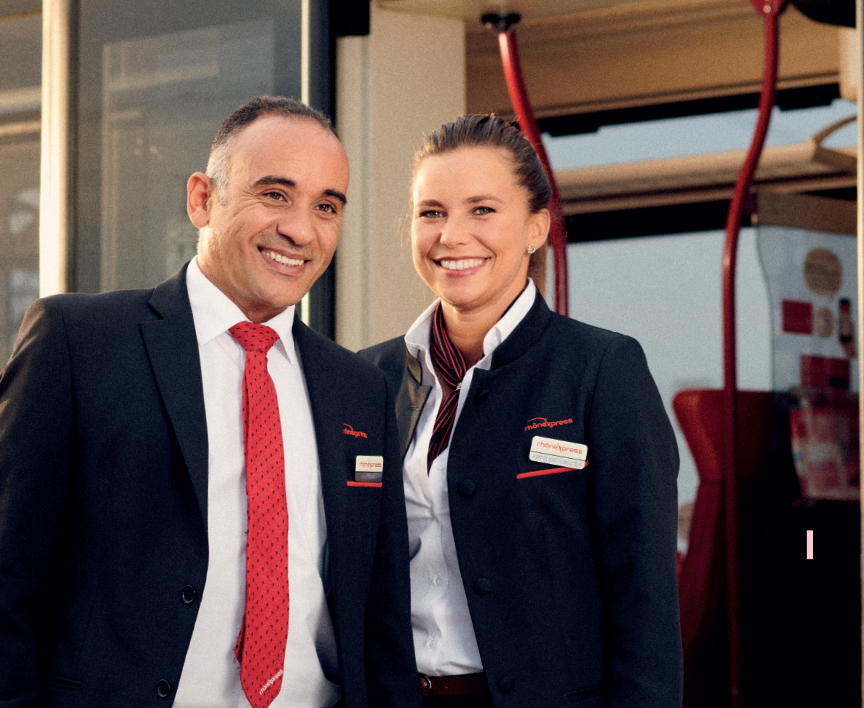 The job of a Rhônexpress attendant is a versatile and motivating position. Our goal is to meet your needs and make your trip a pleasant one.
Our 4 Service Intentions:
Elegance: Our attendants are elegant and well-dressed. They are courteous, friendly and always have a smile to give.
Kindness: Our attendants will listen to you with empathy and try to make your trip as easy as possible.
Customisation: Our attendants look out for your well-being and ensure you receive the best for your money. They seek to offer you an individual service that meets your expectations and special requests. Please do not hesitate to ask for them.
Attention: Our attendants anticipate your needs and seek to make your customer experience enjoyable through special attention.
Our attendants accompany you throughout your trip but also before and after!
At the dock before your trip to welcome you and meet your needs:
help with purchases from our vending machines,

to your installation on board,

he accompanies people with reduced mobility who need help to take the tram
Once on board, our agent will meet you to:
validate your ticket

find out about your itinerary or any other question

simply exchange with you.
The attendant is trained in safety procedures in order to :
guarantee you a smooth trip

checks the luggage

makes sure every passenger is comfortably seated.
A question, need help?
Our attendants are trained to make you enjoy your trip on Rhônexpress with peace of mind! They ensure that the barrier gestures and distances between passengers are respected.
Have a nice trip !