Our attendants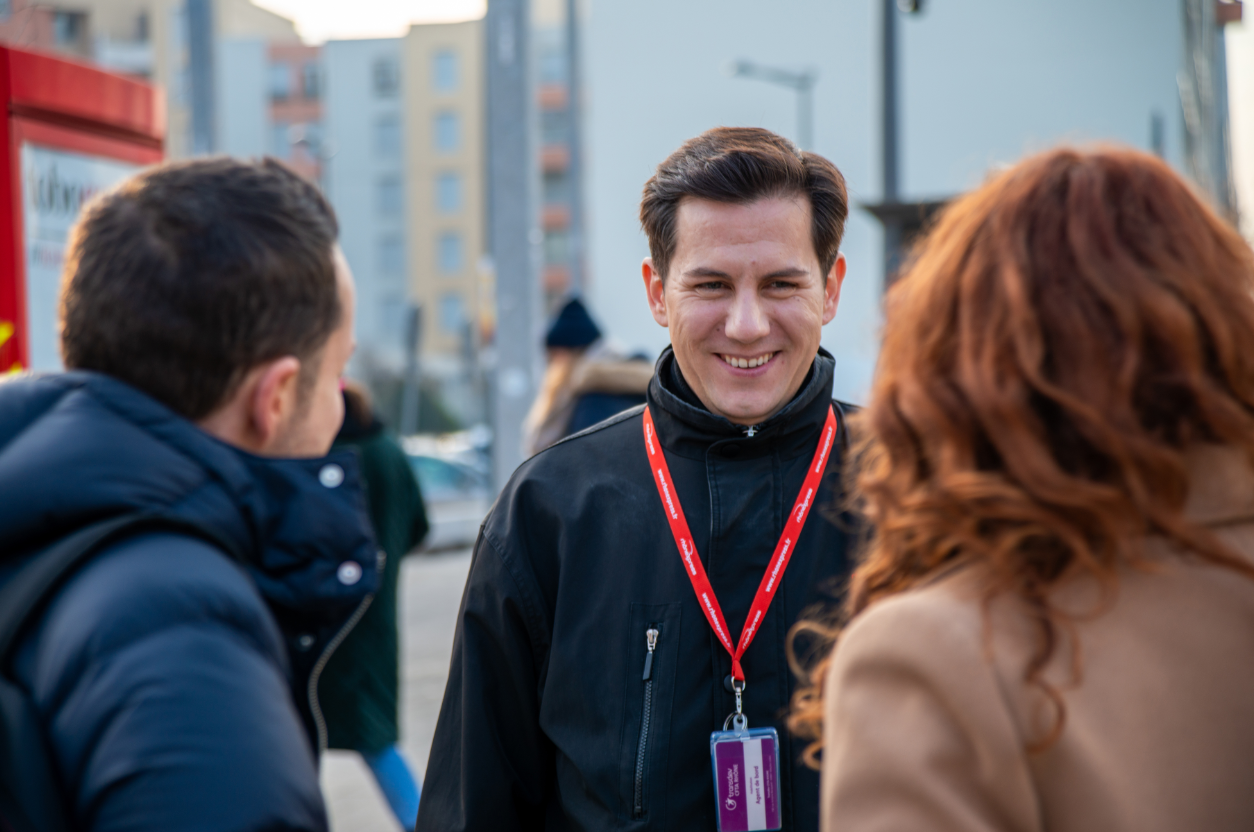 The job of a Rhônexpress attendant is a versatile and motivating position. Our goal is to meet your needs and make your trip a pleasant one.
Our 4 Service Intentions:
Elegance: Our attendants are elegant and well-dressed. They are courteous, friendly and always have a smile to give.
Kindness: Our attendants will listen to you with empathy and try to make your trip as easy as possible.
Customisation: Our attendants look out for your well-being and ensure you receive the best for your money. They seek to offer you an individual service that meets your expectations and special requests. Please do not hesitate to ask for them.
Attention: Our attendants anticipate your needs and seek to make your customer experience enjoyable through special attention.
It's a key role in the fast link between Lyon and Lyon Saint-Exupéry Airport
Being a Rhônexpress attendant means participating in the welcoming image of Lyon above all. Often the first contact between travellers and the city, they become a true ambassador of the city. The attendant's qualities are essential when addressing a varied and demanding public, departing residents, foreign tourists and businessmen and -women. They are an essential cog in the wheel of a rail link that connects the centre of Lyon to Lyon-Saint Exupéry airport in less than 30 minutes. If the Rhônexpress promise
 to its users is defined by a commitment to performance, satisfaction, friendly and top-of-the-range service, this promise is put into action by its attendants.
These missions require behavioural and commercial expertise in order to welcome passengers during their Lyon-Airport journeys
These missions are varied:
Welcoming and informing users on board the Rhônexpress service
Reassuring and assisting people who need to be guided when they arrive from Lyon airport
Selling and checking tickets on board
Replenishing the on-board papers that enhance the trip for those arriving in Lyon or for Lyon residents who have a flight to take at Lyon-Saint Exupéry airport
Administratively managing the start and end of the service
Their skills are multidisciplinary and reinforced by continuous internal training:
Mastery of procedures
Sense of service and customer relations
Business skills
Knowledge of a second modern language, very useful with the knowledge that many Germans, Spaniards and British people come to visit Lyon
The job of a Rhônexpress attendant is a gateway to driver positions, whose job is to be at the tramway controls and to ensure the safety of all its passengers, tourists and business workers alike. This change can be made after the appropriate training and close supervision from which all attendants benefit at Transdev/CFTA Rhône, the operator of the Rhônexpress line!
To sum up, being an attendant means working in a human and dynamic company and being part of missions focused on excellence and customer service. If the satisfaction score for the link between Lyon Part-Dieu, the Lyon Business Centre, and Lyon International Airport is 91%, it's because we also owe it to them!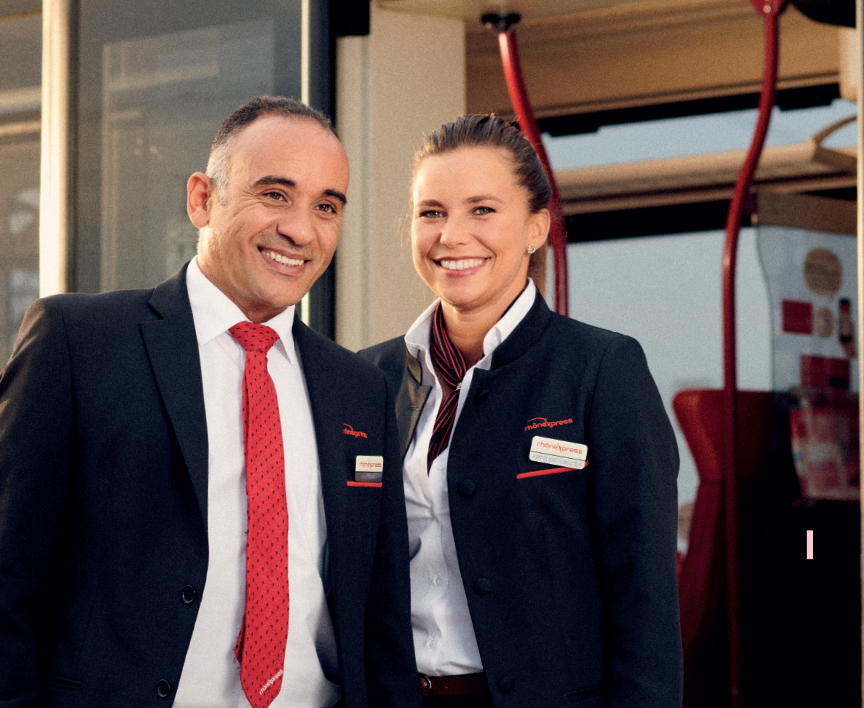 Whether you have just landed or are departing, the Rhônexpress attendants are at your disposal throughout your journey to inform you, advise you and accompany you.
On our line, 55 people are trained as attendants and take it in turns to accompany you on your daily journeys.
They are present on the platform before each departure and then inside the tramway, with multiple missions: first of all, they can sell you a ticket if you have not had time to buy one beforehand, on the Internet or at a terminal in the station.
Perfectly attuned to the needs of travellers, they will be able to guide you in order to optimise your journey:
Are you on the line to Saint-Exupéry Airport? They will show you how to get to your terminal and give you the information you need to get to your plane as peacefully as possible.
Are you heading towards Lyon?
They will tell you the most appropriate Rhônexpress stop to use to continue your journey and will advise you on the connections to take to get to your destination as quickly as possible.
More than just sources of information, they are there to listen to you
Attendants are trained in safety procedures to ensure a smooth journey. They check luggage, make sure the aisles are clear and ensure that every passenger is comfortable. Their role is to also accompany people with reduced mobility who need help to take the tram.
Finally, they are in charge of helping you make the most of all Rhônexpress services: free access to magazines, free wifi, electrical and USB outlets, booking a taxi in the evening, using the Rhônexpress app...
Do you have a question, need help? Our attendants are trained to help you enjoy your trip on board Rhônexpress with peace of mind!
Your opinion is important to us!
Have you had a bad experience, or would you like to share your positive experience with one of our attendants? Please do not hesitate to let us know. Whether your experience is positive or negative, it will be shared with all of our staff to improve service.