Our commitments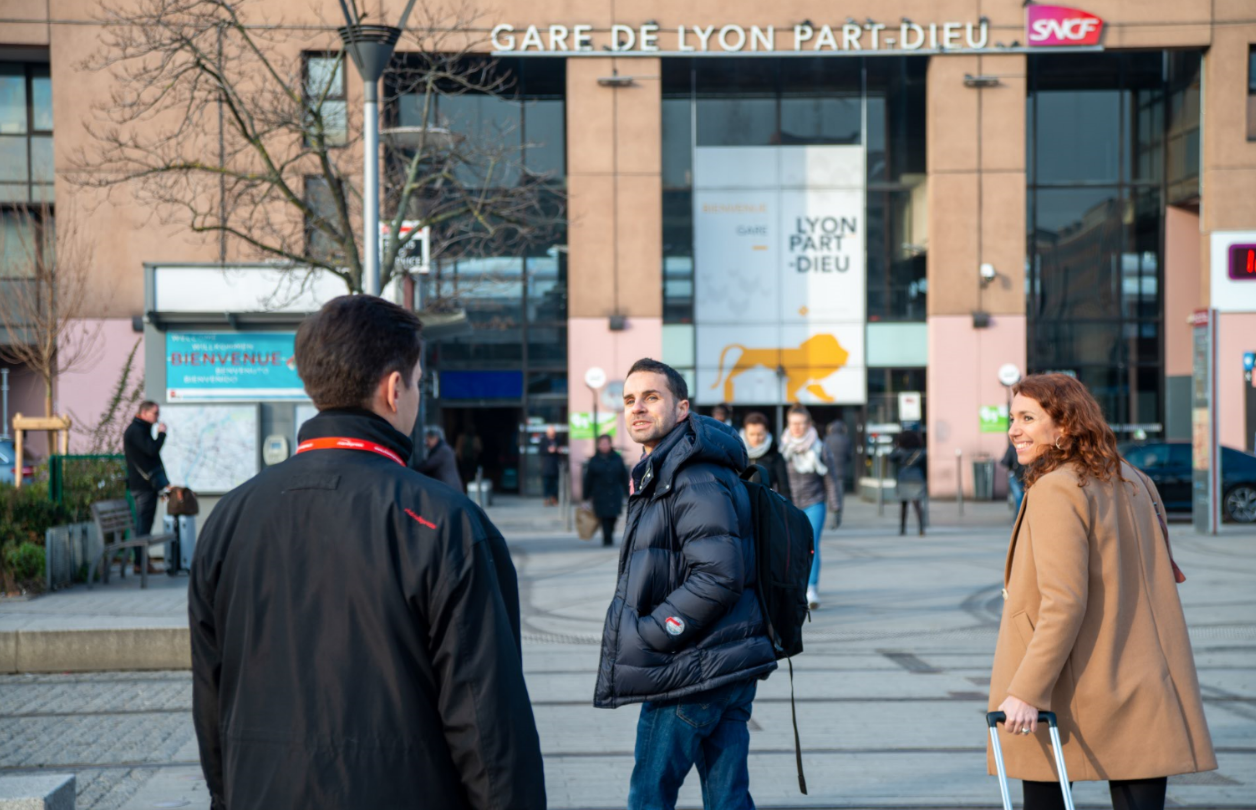 In order to guarantee and maintain a high level of quality, Rhônexpress is committed to 4 quality criteria that are essential to your satisfaction:
Guaranteed travel time
Lyon <> airport in less than 30 minutes!
Punctuality
For linking Lyon-Saint Exupéry airport to downtown Lyon, Rhônexpress is the most convenient way, committed to punctuality every day of the year.
Find all the information on the Punctuality Guarantee.
Tip: Plan your arrival at the station! To get to the airport with Rhônexpress, don't leave at the last minute: plan a departure 1 hour beforehand for trains and 2 hours beforehand for planes.
Service accessible to all
Accessibility for all is one of our priorities. People with Reduced Mobility are taken care of and accompanied to the plane and train upon request. (link)
- Accessible stations and trains.
- A Rhônexpress attendant is systematically present on board each train. They can intervene to facilitate your trip and assist in case of any needs.
High-quality service
A quality trip with our attendants at your disposal for any information or assistance. Free self-service magazines, wifi, electrical outlets... everything will help make your trip a relaxing experience.
We are particularly focused on your well-being and that of all our travellers.