Join the Eurexpo exhibitions with Rhônexpress!
In order to facilitate the visit of publics and exhibitors to the shows listed below, Rhônexpress is associated with the Welcome program and offers a PASS SHOW.
From Lyon Saint-Exupéry airport and train station, Rhônexpress takes you to Vaux En Velin La Soie station where you can take the N100 "direct Eurexpo". Take advantage of the EUREXPO EXHIBITION PASS at €26.80!
This Pass show includes: 1 Rhônexpress return ticket + 2 "classic" TCL tickets
All travelers must present the ticket for the show they are going to.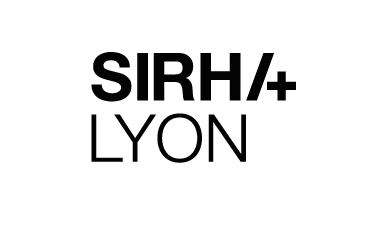 Coming soon :
SIRHA LYON 2023: THE WORLD'S FOOD SERVICE EVENT
Sirha Lyon will once again be held from Thursday 19 to Monday 23 January 2023 for five days packed with business opportunities and innovations, more than ever in tune with the latest trends in the food and catering world.
Sirha Lyon, the world's most renowned food service, hospitality and food exhibition, celebrates its 40th anniversary in 2023. This unmissable occasion foretells and follows the most significant evolutions in the entire sector. Five intense days of opportunities for the market's economic players to meet up, along with international competitions lie in store for trade visitors who are keen to discover what exhibitors have to offer, draw inspiration from their innovations, and redefine the practices of an entire sector.
Discover more : www.sirha-lyon.com
The Show Pass is now available on our website (package section in our e-shop).
Note that this pass will be valid on Rhônexpress board from January 15 to January 30 inclusive.
The Pass show will also be online for future shows:
Global industrie from March 7 -10
Worldskills from September 14 - 16
Pollutec from October 10 - 13
Solutrans from November 21 - 25