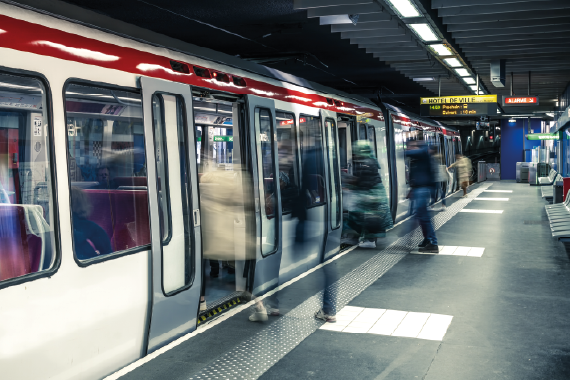 These days SYTRAL Mobilités, the Rhône Public Transport Authority, is the only structure in France to organise all urban and interurban services and networks on this scale.
This institutional specificity gives it a pioneering vocation at the local as well as national level.
Missions
Developing public transport in the Rhône
SYTRAL Mobilités's major objective is to offer the best transport for the local inhabitants by developing the TCL, Cars du Rhône and Libellule networks, as well as the Optibus and Rhônexpress services. Its urban and interurban transport planning policy is based on territorial networking and intermodality.
Financing networks and encouraging "soft" travel
Studying the implementation possibilities, determining the needs for new equipment and creating new lines represent one of SYTRAL Mobilités's major activities. As a project owner, the projects carried out by SYTRAL Mobilités have a triple mission:
rebalancing the modes of travel,
developing efficient public transport using clean energy,
developing the space to promote social cohesion and socio-economic development.


Defining the network management policy
In order to offer a quality service accessible to the greatest number of people, SYTRAL Mobilités defines a transport development policy. As the organising authority, SYTRAL Mobilités delegates the operation of the networks to private operators within the framework of public service delegations or public contracts.
The main orientations defined by SYTRAL Mobilités particularly concern:
the transport offer: routes and frequency of lines, as well as the location of stops and stations, are determined by SYTRAL Mobilités;
service quality standards, such as regularity, cleanliness, availability of equipment, passenger information, security, fight against fraud;
pricing by favouring a fair pricing policy adapted to the economic means of the greatest number of people.