Where to buy your ticket
Via Internet and mobile apps: give priority to online shopping!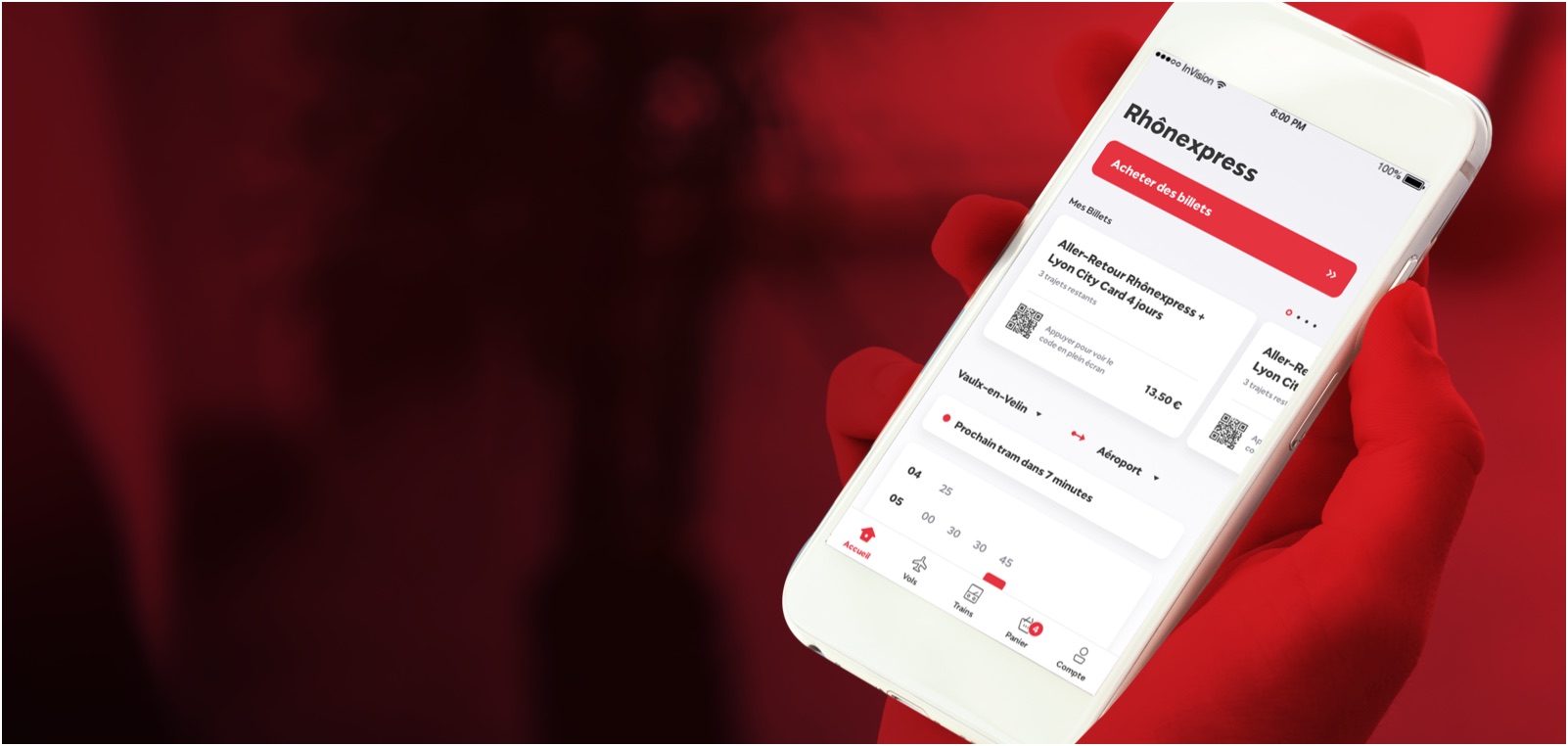 Cheaper prices in just one click!
It's the simplest, cheapest and most practical way to acquire an E-Ticket:
Advantageous online rates: save up to 24% compared to buying from a machine!
Available 24 hours a day at any location with an Internet connection
No time wasted waiting for your turn at the station machines
You can have your E-Ticket refunded if you cancel your trip
To make your purchase on this site, you can use a Visa®, MasterCard® or American Express®bank card.
Pre-empt!
Ticket valid for 1 year Advance Fares: save up to 24%!
Prioritise Return tickets
2 journeys valid for one year
Cheaper price compared to the One-Way ticket
Buy smart!
12-25 year-old discount
Free - under 12 years old
10-trip tickets for groups
Free for accompanying a person with reduced mobility
Tip: Arrived at the station and haven't bought your ticket yet? Buy online with your smartphone! The purchase must be made before boarding the train.
At the Rhônexpress station
All Rhônexpress stations have ticket machines.
They accept payment by bank cards (Visa®, MasterCard®, American Express®) and cash (euro notes and coins).

All tickets are issued by these machines (except Lyon City Cards and Pass lounges)
If you did not have time to get your ticket before boarding the train, you can buy it directly from the attendant (for an additional €4).
All Rhônexpress tickets are available except Lyon City Cards.

On board, payments by bank cards (Visa®, MasterCard®, American Express®, Maestro®, Electron®) and cash (€uros) are accepted.
During your journey, your ticket will be requested by the Rhônexpress attendant for validation.